Full Service Hotel Digital Marketing Company
Find everything you need under one umbrella - Website Design, Development & Promotion + Organic Marketing, SEO, & PPC + Social Media Marketing, Blogging, & Local Marketing - We have you covered!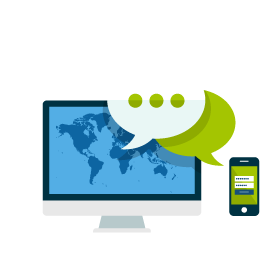 We are called Increase My Clients because we Increase Your Clients. But that's not all we do. Our business is about passion, trust, integrity, professionalism, skill, and Hospitality! Work with us if you want more out of your hotel marketing investments.
We have amazing creative designers who can create outstanding website designs and we have technically gifted web programmers who can make ideas come to life. Our content writers and bloggers constantly create content that engages audiences all around the world. We build websites, we create content, and we generate brand awareness like never before.
Our full service hotel marketing service includes essential solutions like reputation management, search engine optimization, local marketing, social media marketing, search engine marketing, pay per click advertising, and email marketing. Join us to enjoy one of the most comprehensive and easy to understand hotel marketing solutions you'll ever encounter.
O U R V I S I O N
Too many companies aim to be the best in their industry. Our vision is not limited to being the best. Our vision is to reach every part of the world and assist as many hoteliers as we can. Helping hoteliers is what keeps us motivated to go forward.